The Professional-CMS-Web-Shop-System in Dreieich between Frankfurt and Darmstadt
All E-Commerce Functions of power full CMS for Your Online-Business in Frankfurt
TOP-Service with dedicated contact personal in your area for you and your Company: Programming | Design | SEO | Database Management | Security
Custom made Online-Web-Shop Concept in Dreieich between Frankfurt and Darmstadt
Custom made online web shop concepts with personal contact in Frankfurt / Darmstad. The Web-shop system is only one of its kind which largely provides an online shop integrable with partner companies in their sales structure to automate the distribution of your products. Compatible with SAP, ORACLE, SQL u.v.m. WITHOUT infrastructure limitations! NO hidden costs!
Seamlessly integrated in the web shop you can offer your customers an uncomplicated opportunity to generate individual catalogs of your products for Web & Print. Create online in minutes complete individual catalogs which you can Optimize for the Web or for personalized printing. No more big budgets for Catalog Printing!
[

mn

]

User-Friendly
Data bank: take advantage!
Export or import into any format you desire. With this new comprehensive product data bank the management and organization of articles is a breeze. Familiar with Excel, Work with a what you like, for example. Create the database easily with all current codes of your products(including QR Code, EAN code). Complexity was a thing of past...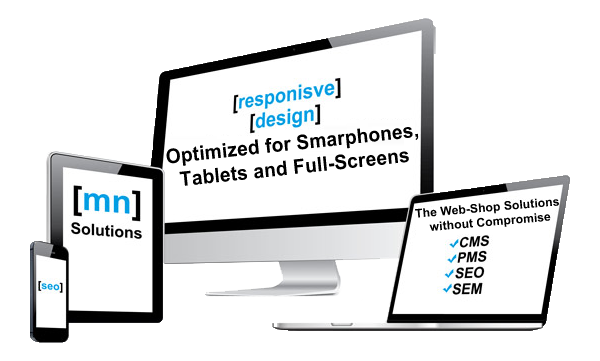 The [mn] CMS Tool
Easy to use, Simply Drag & Drop
Optimized for Smart phone, Tablet & Big-Screen
Search Engine Friendly Websites / Shops
Intuitive Language Administration
Sophisticated User Management
URL-Rewrite-Tool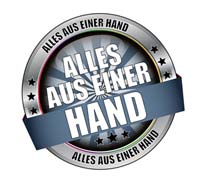 [

mn

]

Easy To Use
Whether you're a starter or an experienced website builder, [mn]CMS was built right exactly for you. Simple, intuitive features make it easy for anyone to build and manage a website. A text adaptation change and update images directly in the interface (frontned). Our tools adapts to you and its fun to use them.
[

mn

]

Search-Engine Friendly
[mn]CMS websites are programmed in a search engine friendly way and offer lots of ways to optimize your website / shop for users as well as Google bots (search robots). You can specifically generate traffic for web shop with in your area like Frankfurt / Darmstadt, or regional areas such as Hessen / Germany and also globally.
[mn]CMS enables you to create and edit your website online. Wherever and whenever you want. You don't need to install anything - [mn]CMS runs entirely in the browsers (Firefox, IE, Chrome, etc.). And by being a responsive in design Your Website / Webshop automatically adapts to the displays of your customers. Whether on Smartphones or on 60" TV!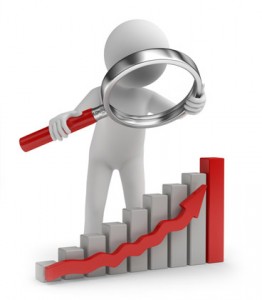 [mn] SEOlysis -
Search engine optimization with an integrated analysis system onboard. Check
With Contact Persons in Frankfurt / Darmstadt for optimising your Website.
The search engine optimization has become increasingly important with increasing competition. Therefore we bring you an intelligent integrated SEO system. The [mn] CMS-SEO module offers the possibility to easily enter all the important meta data. You can enter meta data such as title, description and keywords, each field is provided with character count to.
Additionally you can choose whether each page should be indexed or not by search engines. An automatic sitemap generator offers the possibility to generate all sites with sequence tags. URL Rewrite: Having a speaking URL for your web pages is an important factor now a days for SEO. With our tool you can easily rewrite the URL's with a speaking one in combination of most important keywords.
Our team: SEO professionals from Frankfurt / Darmstadt / Dreieich are happy to help you with the first steps and on request we will also undertake the complete search engine optimization for Your Web Presence.
What you get from

[

mn

]

SEOlysis?
Visibility of your website on the basis of
quantitative and qualitative aspects. Also retrospective effect until 2009. Reports in graphical view or in table format
Course of the rankings on Google for the last
year
Value of your keywords
Analysis of keyword distribution per landing page
Competitive analysis / comparison with your
Website / Store
Adwords Analysis
Backlink-Analysis
Social Media Analysis
Password protected access on websites or
via PDF


Service in the Rhine-Main region, in particular in the catchment area of Frankfurt / Darmstadt
Especially in today's time, service and the security of Web-Shop-Solutions are incredibly important. We program Your Webshop / Your Enterprise-CMS customised for you, outside the mainstream and therefore extremely safe. The structures of the Big Providers are known and therefore vulnerable. Individual niche products are usually not only safer, they customise as much as you need and the kind of service and attention you get from these you cant expect from Big Service Providers. With headquarters in Dreieich (between Frankfurt and Darmstadt, Germany), the company [mn] medianet specializes in individual Websites and Shop-Systems in the High-End segement. Companies in the Frankfurt / Darmstadt / Wiesbaden / Mainz benefit from the immediate Proximity. Quick fixes in the graphical as well as in the programming are standard. We look forward to getting to know you and your business and to introduce you to our products.
Your team of [mn]