Editing of Content and Images in your CMS from [mn]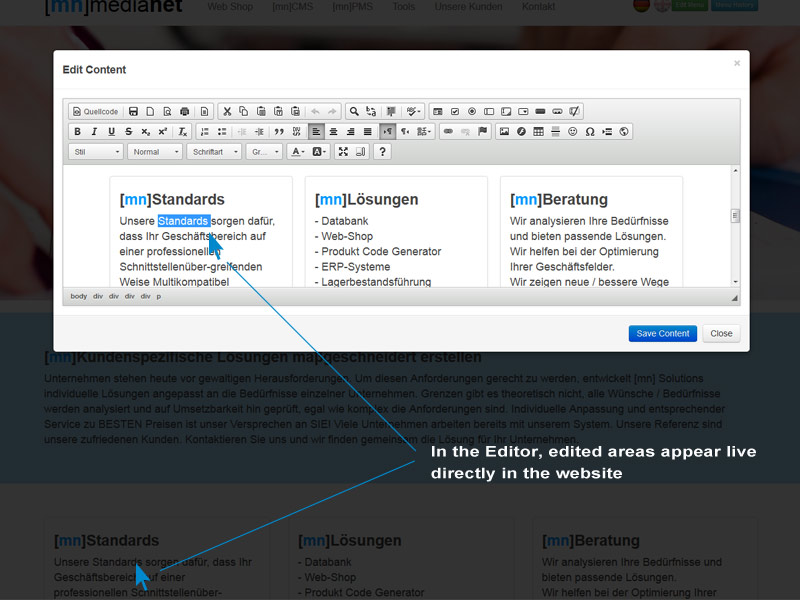 To edit content/images in your content management system by Medianet-Solutions please login first in the system.
In the bottom below the content area you will find, after a successful login, the following options:

Edit Content (This for editing the content of that page)
Content History (To browse through the history of changes with date time and user details.)
Edit SEO (To manage the meta data for Search Engine Optimization)
SEO History (To check the history of changes made in meta data)
For editing of the content/image please click on, "Edit Content".
In the pop up editor which loads you can change content, add new or edit existing images. You have the possibility to set hyperlinks to text, modify font and color of the text and much more. Want to learn more about the possibilities of the editor, see the next post for details on the different areas of the [mn] Editor from Medianet-Solutions.
[mn] Solution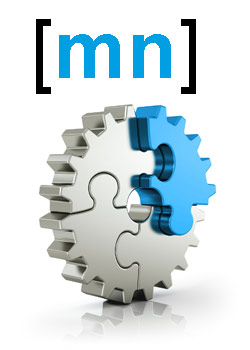 Customer specific solutions tailor-made for you and your business. Top service at unbeatable terms.
Main Menu
Unterseiten