The History-Function in [mn] CMS
Trust is good, control is better!
In the CMS system of [
mn

] medianet one has the possibility to see WHEN, WHAT and by WHOM the changes/updates were made.
Who has made the changes?
When were the changes made?
What was there before on the site, and what afterwards?
You would also know this too:
"It was not me, on that day I was not there"
"That was colleague XYZ"
"A Virus/Hacker that must have been!"
With a content management system [mn] medianet you can easily check who has made a change in the content area as well as in the SEO meta tags section.
Every employee (whether internal or external) have their individual username with which that employee logs into the system. All changes made are stored in the system and stored in a special protocol. So you can easily find, even after years, who is responsible for the a spelling error or mis typed sentence or who deleted the complete content.
Step 1)
Log in as an administrator in the system and go to the relevant site.

Step 2) Scroll to the bottom of the page where you will find the option "Content-History".

Step 3) Click on the option "Content-History".

Step 4) Browse the individual changes. In the first column you can see the number of changes. 1 represents the last change. There you will see the changed date and time and employee who changed. Depending on the distribution of rights, administrators can also delete entries for testing purposes (in real mode, this function should be disabled).

Step 5) Check if this is the correct history log.
SEO Section

Step 1) Select at bottom of the page "SEO History"

Schritt 2) Prüfen Sie die Einträge

With the help of this History Management tool, you can retrieve old and believed lost content again or perform failure analysis including reports.
[mn] Solution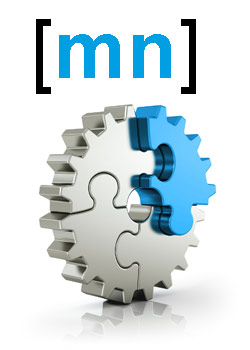 Kundenspezifische Lösungen maßgeschneidert für Sie und Ihr Unternehmen erstellen. TOP Service zu unschlagbar guten konditionen.
Main Menu
Unterseiten